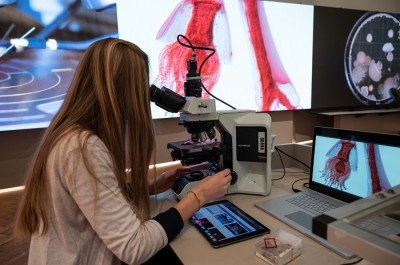 The Microshow– Microorganisms in the Big Picture
A cosmos of life in a single drop of water: Thanks to the latest microscopy technology, tiny creatures are put under the microscope. Magnified up to 1000 times, bacteria, tiny protozoa, water fleas, and insect larvae become stars on the screen.
Details of the programme
in the
event programme
.