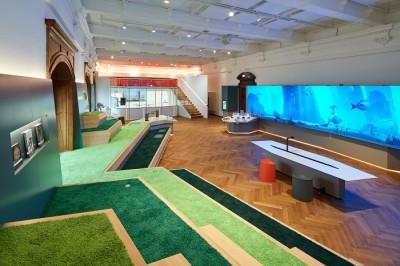 Welcome to the new room for experimentation at the Natural History Museum Vienna!
Deck50 invites visitors of all ages to playfully explore connections between research and contemporary issues in society and allows inspiring insights into the world of science.
What happens on Deck50?
Many free offers invite you to get to know Deck50. The room can be turned into a stage for exciting science shows and can be booked for school workshops.
What is happening on Deck50?
Details of the programme in the
event programme
.