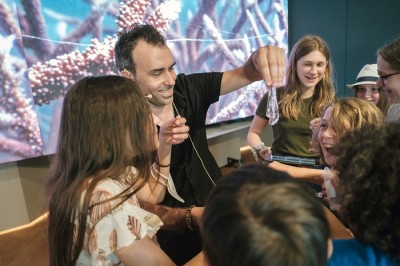 Scientists* up close
From the "secrets of coral slime" to the "name search of prehistoric crabs" – at "Meet a Scientist" researchers of the Natural History Museum Vienna tell their personal stories and give insight into their everyday life. The focus is on unique images, collection objects from the museum, and exciting stories of science.
This new knowledge show is one of the free offers on Deck50.