Fiona Poppenwimmer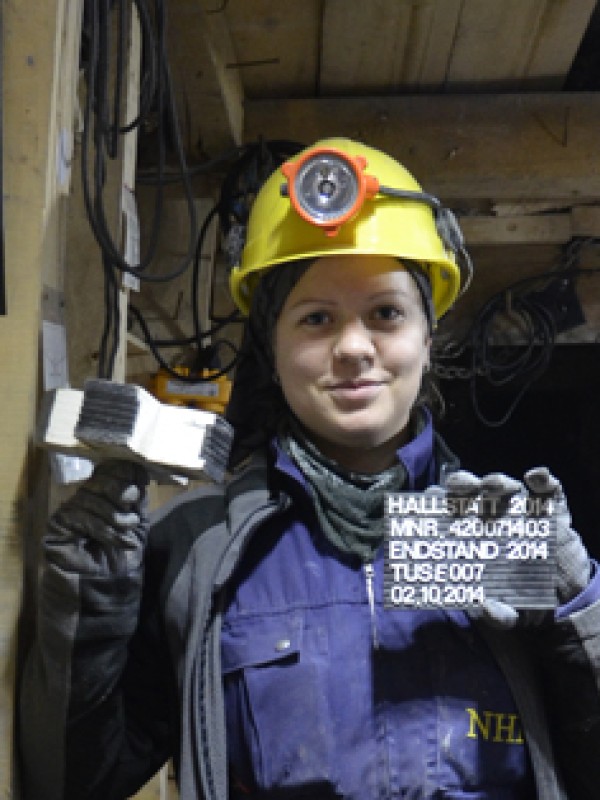 2017 – 2020 Interreg Central Europe VirtualArch (Projektleitung Christiane Hemker, Landesamt für Denkmalpflege Sachsen, Hans Reschreiter, Naturhistorisches Museum Wien)
 
Hallstatt Forschung Bergbau (Projektleitung Hans Reschreiter, Naturhistorisches Museum Wien)
H. Reschreiter, F. Poppenwimmer,  G. Wurzer und D. Brandner 2018: Bergbau in Hallstatt - Weltkulturerbe konserviert im Salz, Archäologie in Deutschland, 2018.

The use of weblogs to impart scientific results: The example of the Hallstatt research, Round Table: Target Groups, Users, Followers, Fans – The Nature and Potential of Social Data in Archaeology.
Studies in Digital Heritage, Vol. 1/ No. 2, 2017.

C. Löw,  H. Reschreiter und  F. Poppenwimmer 2016: Der Stiegenblog. Ein Weblog der Hallstatt-Forschung. Archäologie Österreichs 27/1, 2016.

S. Krutter, S. Habinger, F. Poppenwimmer und D. Brandner 2015: Jahresbericht des AK Neolithikum/Bronzezeit der Österreichischen Gesellschaft für Ur- und Frühgeschichte. Archäologie Österreichs 26/1, 2015.
2017 Buchberg am Attersee – University Vienna
2016 Wien Schwechat – Forschungsgesellschaft Wiener Stadtarchäologie
2016 Buchberg am Attersee – University Vienna
2015 Hallstatt cemetery – NHM Vienna
2015 Tuva Südsibirien, Kyzyl-Kuragino – Russian Geographic Society
2014 Hallstatt cemetery – NHM Vienna
2014 St. Georgen/ Lenzing – University Vienna
2013 Hornsburg Lower Austria – University Vienna / VIAS
seit 2013 Hallstatt salt mine – NHM Vienna